Nexeon Technologies is a global technology company with a focus in two main industries: infrastructure-as-a-service (IaaS), including cloud hosting & dedicated servers, and video game entertainment, ranging from in-house game design to publishing solutions for other studios.
Nexeon is organized into multiple divisions that cater specifically to delivering quality products within these focuses.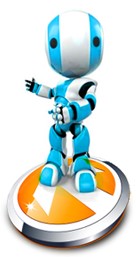 Nexeon's newest hosting brand, HostDigit, offers fully managed hosted infrastructure solutions, from personal & business website hosting, to virtual private cloud units and dedicated servers running the latest cPanel software. Let us manage your servers while you focus on the rest!
Nexeon has been nothing but great to deal with. A solid group of people, all passionate experts in their respective fields, who understand the individual needs of their clients. Highly recommended!
The team at Nexeon is a motivated, result-oriented group of professionals that is always a pleasure to work with. Their expertise made hosting our game infrastructure a breeze!
The game development crew over at Nexeon is working on its newest title, a cooperative space survival game codenamed "Descension".
You're stranded in the vast depths of outer space.
Can you and your friends survive?